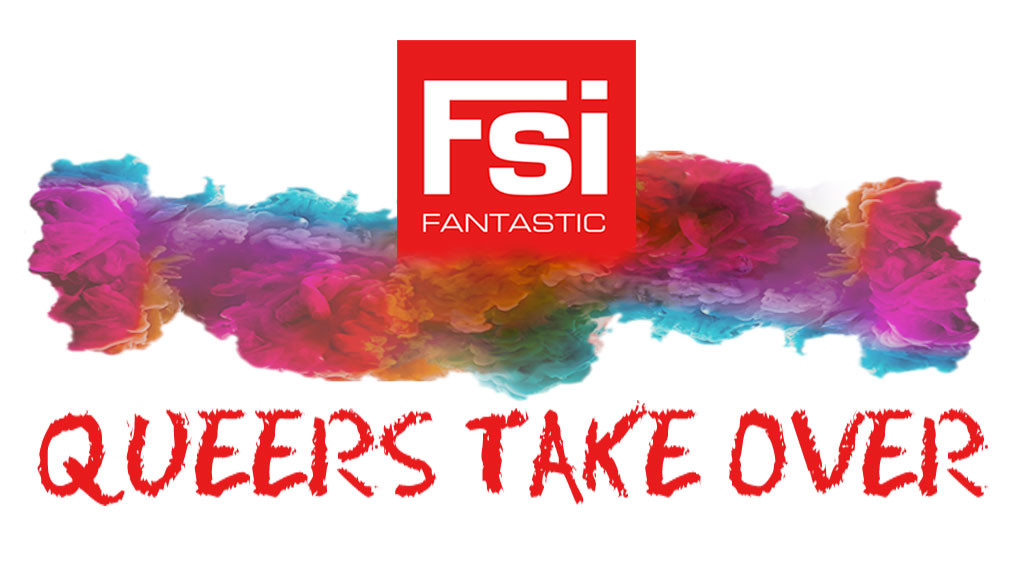 Can you do me a favor?
This is Jay O'Connell. Lovable, foul-mouthed, angry, forehead-vein-throbbing defender of trans kids, teens, and adults, and his GLBTQIA friends and family. Proud ally. Writer and illustrator. Whose work will not be in this book; (Don't cry! there are plenty of places for me to publish) what we're creating here is something I'm proud to shill for.
Following in the footsteps of other great recent anthos, we bring the entire spec-fic spectrum to the GLBTQ themed antho. Fantastic isn't just SF– it's SF and fantasy, and everything in between; it's a big tent.
So the potential for this Queers Take Over anthology is enormous.
Please share this project; please contribute. You're going to want to read it. Because the outpouring of great work from under-represented GLBTQ voices nowadays is awesome, and it's only just beginning; diversity breaths life into the genre as we see our beloved tropes, alternate histories, dystopias and utopias from a fresh angle.

We have an entire genre to rewrite; revise, celebrate, reimagine, remake; venerate and excoriate; the future isn't what it once was, that that's a wonderful thing.
Guest Editor: Lynne Jamneck
Lynne Jamneck has agreed to helm this special issue. You may be familiar with her as the editor of Dreams from the Witch House and the Lambda-nominated anthology Periphery. We are overjoyed to have such a steady and competent hand steering our first Take Over issue.
Guest Illustrator: Holly Heisey
The issue's illustrator will be Holly Heisey: an illustrator / designer with a lifelong love of SF and fantasy. She's produced a series of exquisite covers for hot indie authors and small presses, and when not working on commission, she can be found painting spaceships. Holly is also an author and member of SFWA.
So please. Share. Contribute. Make this thing real. This is a Kickstarter; if we don't make the minimum amount this won't happen, but we wanted to make sure we had the money to do this right, so we went all out.
So now, while it's on you mind, share, and if you have a few bucks to spend, please do. 
It's worth it.
Here's the closing pitch for the thing, which I wrote with Warren.
We Need Your Help!
We're very excited about these issues, and we wanted to be able to do them right. If you want to see GLBTQ characters reimagining, rebuilding, remaking, genre fiction you need to stand up and be counted.
Genre fiction is a family, a family that has always included GLBTQIA. Now, the deepest and most intimate relationships shared by these family members can inform a new kind of story which is welcoming, diverse, and most importantly, Fantastic.
See what we did there?
Written from the heart, these stories can have a huge impact on our genre fiction family. The recent struggles in our awards culture are a sign of how important, how seminal these new voices have become.
The Women and Queers and People of Color are here, they've always been here, but only now have we had the courage to publish, read and enjoy these stories without artificial, mass-market constraints.
This particular project is close to the FSI staff's heart because our families are GLBTQIA families, too. As friends and allies and fathers and we have cheered at the great strides made in recent years by and for and with our families.
This issue (hopefully antho, see our stretch goals!) is our small part, what we can do now, and we offer it to our genre family and our GLBTQ family, with great love and affection.
Sincerely,
Warren Lapine & Jay O'Connell