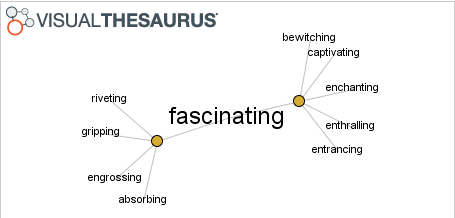 Independently publishing an anthology of my own previously published fiction was a fascinating experience, in the true sense of that word. It wasn't exactly fun.
I couldn't help but notice the recurring themes,  motifs, flourishes, in my own work. John Irving has his bears. I had… romantic dysfunction. Love and lust and human longings that speak to the perpetual adolescence which lurks in so many of us.
Writing Science Fiction, you look for the intersection between humanity and culture, often that cultural element is extrapolated  technological change; this extrapolation may be rational, or it may be itself a metaphor of some human thing you find yourself trying to get to the bottom of.
And so, one finds one self revealed in a strange light.
One of the problems with writing and publishing short fiction in the modern era, as a beginner, is that the response times and publication cycles are so slow that you can work for years and years without worrying much about readers seeing more than one of your stories. You might feel free, as the rejection notes pile up, to re-use whatever you feel is best in your work, revamp and recycle the emotional cores of your stories, the psychic battery at the center of the things.
Then you start publishing things, and… oh!
So it is with Dystopian Love.
That said, those batteries hold a lot of juice. I never got tired of John Irving's bears. I think there's something fascinating about these stories, which are now at a remove from me; they're far enough away from me that I can see them, and I'm happy to have written them.
All in all, the 8 stories here represent the exposed tip of an iceberg of work, a decade of fitful effort, intermittment self-discovery, wrestling with craft and voice. There's a lot of me in these hundred pages.
While the editing / publishing process wasn't exactly fun, it was full of meaning, which in a way, is funner than fun.
If you know what I mean.
Buy my anthology Dystopian Love at Amazon.
Buy my anthology Dystopian Love at Kobo.