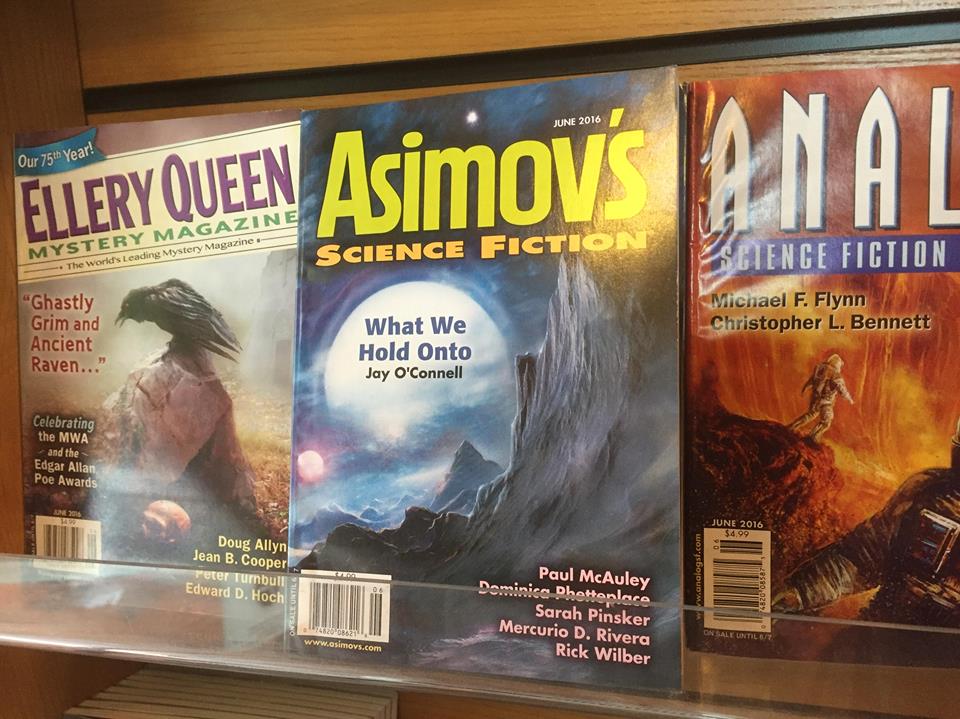 So my novella, "What We Hold Onto," is out there. The 36 thousand word thing is maybe a three hour read, if you're a deliberate reader, a two hour read if you read fast, and represents hundreds of hours of my time, and the work of a dozen beta-readers, workshoppers, and editors.
What's it about?
I'm not qualified to say, as my subconscious and conscious mind coughed it up, but I think it's about a near future based on trends we see today; things becoming digital, physical possessions feeling like impediments, boat-anchors, Marlie's chain; how we value our skills and our relationships over our cars and houses, at least those of us lucky enough to still have professional identities.
It's about how climate change, and the threat of an uncertain economic future, wipe away a lot of what has comforted us in the past.
It's a hopeful vision of a world in turmoil and an artificial race of human beings who respond to that turmoil rationally–and irrationally, with love for their fellow person and narrow tribalism constantly at war. As always.
It's also a manic pixie dream boy story with a menopausal female protagonist.
I have invented a new(ish) trope.
Even Maude in Harold and Maude, is a Manic-pixie dream girl. Nobody inverts this story.
I did.
Buy it. Read it. Please.
Review it. Share it. Talk to me about it.
Be honest. Be respectful. Be a friend. Show grandmotherly kindness, if necessary.
Thank you.