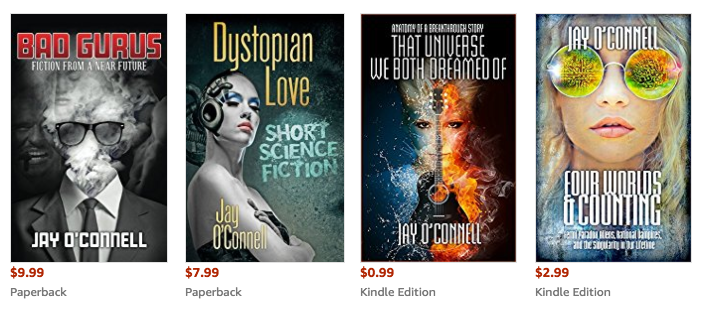 So I have three short story collections now in Kindle Unlimited. Well. One collection is a single story I'm trying to make perma-free, and it included in the other collection, so, I have two short story collections in KU.
There aren't a lot of SF short story readers in KU from what I have read, and certainly my own experience is bearing that notion out. But I figured I'd try a 3 month stint in KU and see what happened.
Give them a shot, if you're in KU. Four worlds and Counting is the newer stuff, Dystopian Love is the older stuff. But it's all good stuff!
If you like the free stuff, then buy Bad Gurus, the newest stuff, the full-length collection, with my first Asimov's novella Of All Possible Worlds, a Years Best short-listed / honorably mentioned thing from a few years back.